FREE UK DELIVERY ON ORDERS OVER £50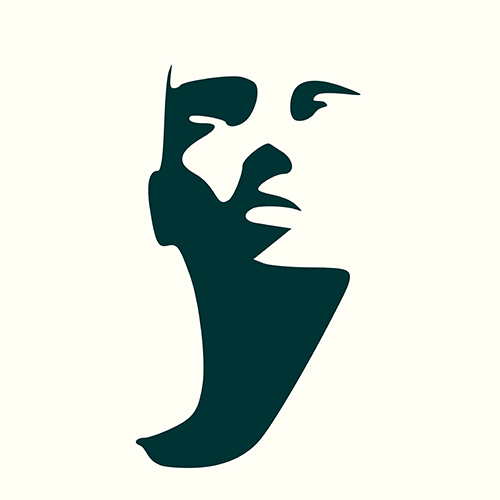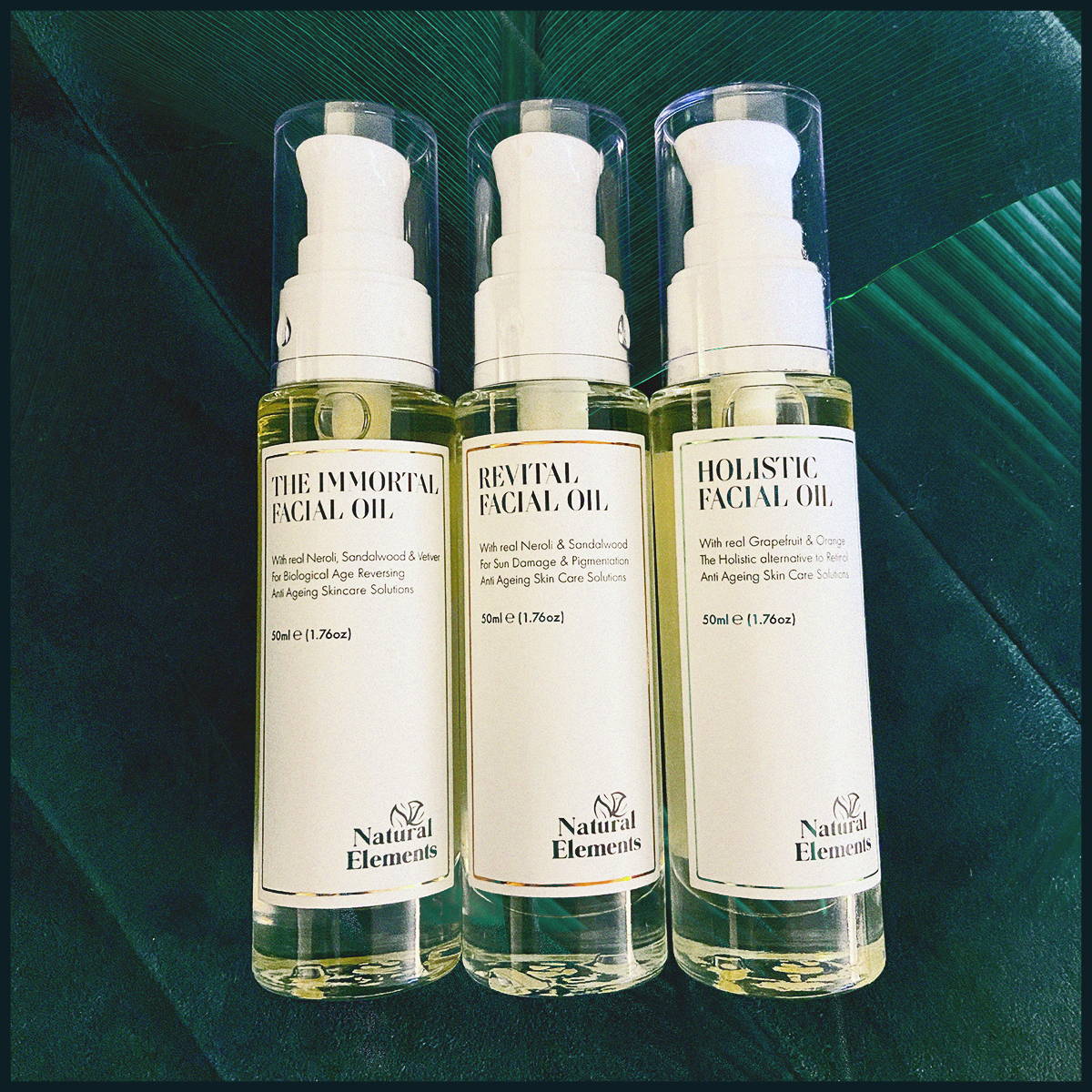 Natural oils contain vitamins A, B1, B2, B5, B6, C, D, and E. magnesium, copper, iron, amino acids, sterols, pantothenic acid, lecithin, and folic acid, all of which vastly increase the collagen levels in the skin. Now they are hugely concentrated antioxidants, and this stops the free radical damage, which is at least 80% of cell ageing and decay. We only use unadulterated therapeutic oils, which are much higher than even organic
Vital oils, unlike creams, can penetrate into the lower layers of the skin, making them the most effective skin care in protecting cells, collagen fibers, and elastin's. Vital oils are rich in essential fatty acids (EFAs) and subsequently prevent premature ageing. They contain minerals like omega-3 fatty acids, proteins, and beta carotene, which slow the ageing of cells. Vitamin A, a natural retinol, which rejuvenates and nourishes the complexion, and Vitamin E, which aids cell regeneration.
We also use the highest grade of essential oils, which bring order to cells and tissues by dispelling bacteria, infection and stimulating cell repair.
That is why you get a different effect with us.
For sensitive & allergy prone Skin
Anti Ageing & Pigmentation
For Rosacea & Hormonal Skin
For Combination & Oily Skin
Why Facial Oils Should be a Key Part of your Skincare Routine...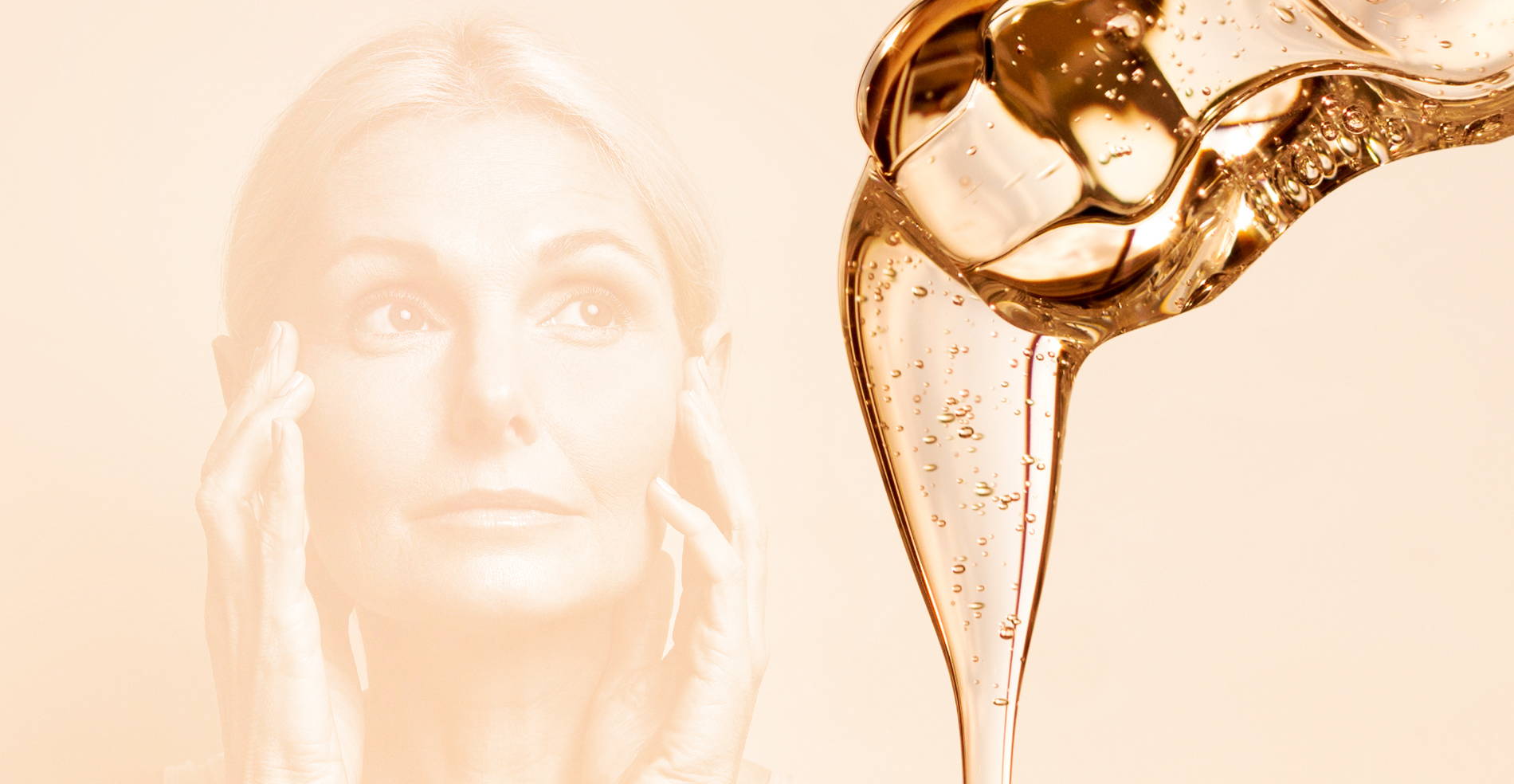 Creams, gels and serums have been the main options in mainstream anti-ageing skincare for many years in beauty. However, the product format of a gel or cream isn't effective for 'anti-ageing'.
Most gels and creams contain synthetic chemicals, one of the most frequently used ingredients in other 'natural' brands is propylene glycol. Propylene glycol is used as a humectant and helps ingredients penetrate the skin and it enhances the texture of products, it makes them feel 'nourishing'. Although other products would say that they use this in 'safe' amounts, why would you want to put something like that on and absorbed into your skin. The only benefit there is to this is for a product formulator, not to the end-user. The other issue with Propylene Glycol is that it absorbs water, so when it's used in skincare it dehydrates the skin, even in formulas that claim to be hydrating.
Secondly, we need to look at molecule size, for a product to be anti-ageing, it needs to be absorbed into the skin at the deeper Hypodermis areas. Creams, gels and serums tend to have larger molecule size so they sit on the surface of the skin, this can make your skin feel good but, because it's not being absorbed it's not doing anything more than that. You want the preventative or rejuvenating molecules to penetrate the skin and work on factors that will make a long-lasting difference to your skin: new cells, elastins, collagens and fibres all of which are much further into the dermis.