Unlock the Secret to Radiant Skin with Our Premium Facial Oils
Discover the Power of Nature
Why choose natural oils for your skin? Our carefully selected natural oils are a powerhouse of essential nutrients, including Vitamins A, B1, B2, B5, B6, C, D, and E, along with magnesium, copper, iron, amino acids, sterols, pantothenic acid, lecithin, and folic acid. These ingredients are not just beneficial; they're transformative, significantly boosting your skin's collagen levels for a youthful, vibrant glow.
Antioxidant-Rich for Age-Defying Results
Our facial oils are not just nourishing; they're your shield against time. Packed with potent antioxidants, they combat free radical damage, which accounts for over 80% of skin cell aging and decay. This means with every application, you're not just nourishing your skin – you're actively protecting it from the signs of aging.
Pure, Potent, and Therapeutic
We believe in purity and potency. That's why we choose only unadulterated therapeutic oils, superior in their rejuvenating properties compared to even organic alternatives. This commitment to quality ensures that every drop delivers unparalleled skin benefits.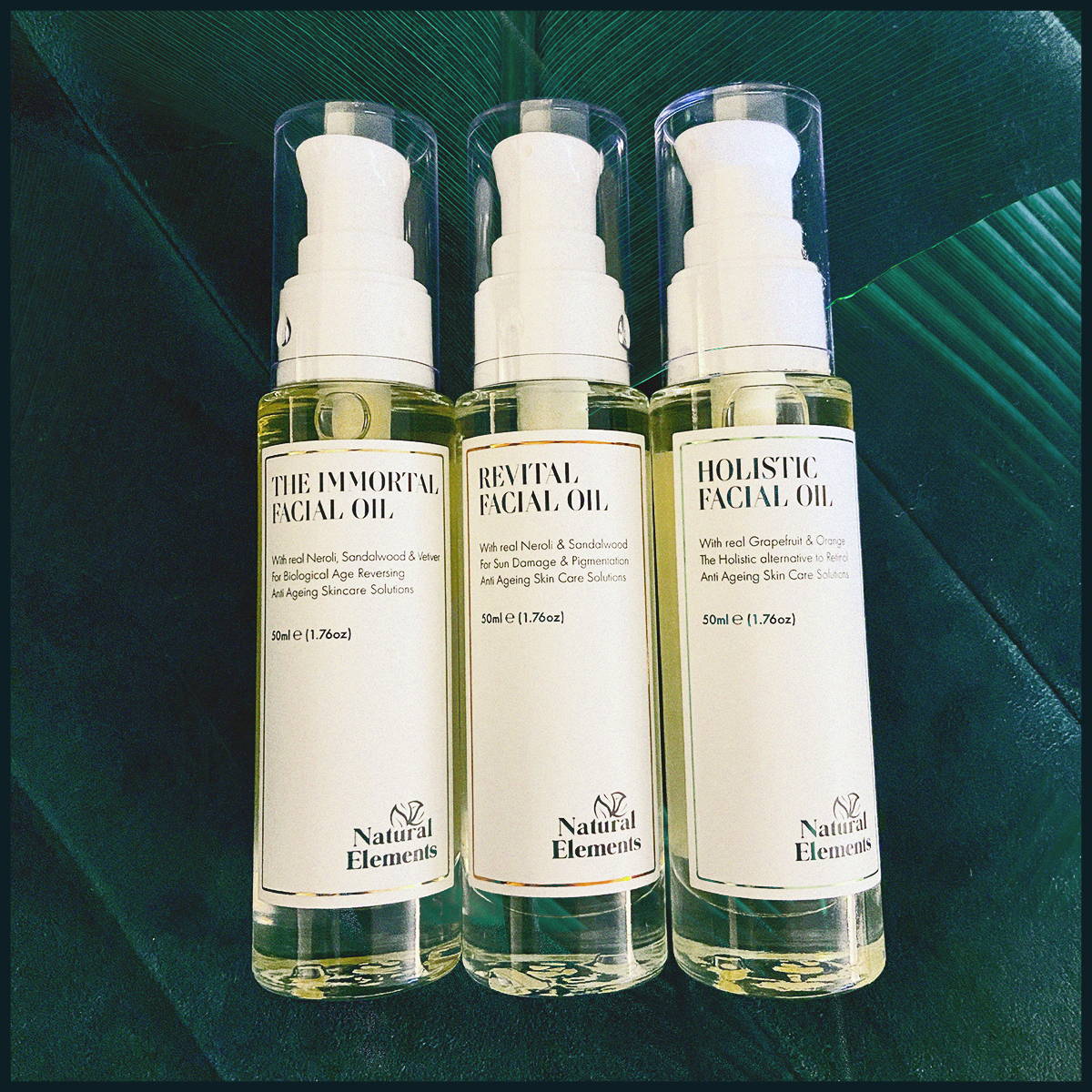 Deep Penetration for Maximum Effectiveness
Our vital oils do what creams can't. They penetrate deep into the skin's lower layers, offering unmatched protection for your cells, collagen fibers, and elastin. This deep-reaching action makes our oils the most effective solution for safeguarding your skin's health and appearance.
Nature's Answer to Premature Aging
Rich in essential fatty acids (EFAs), our oils are a natural barrier against premature aging. They're infused with omega-3 fatty acids, proteins, and beta carotene, slowing cellular aging. Plus, with Vitamin A (natural retinol) for rejuvenation and Vitamin E for cell regeneration, these oils are a comprehensive solution for maintaining a youthful complexion.
The Highest Grade of Essential Oils for Optimal Skin Health
Our commitment to excellence extends to our selection of the highest grade essential oils. These oils don't just nourish; they restore order at the cellular level, dispelling bacteria and infections while stimulating cell repair. This means with every use, you're not just treating your skin; you're enhancing its health and resilience.
Experience the Difference with Our Unique Formulation
Our products stand apart in their effectiveness and quality. When you choose our facial oils, you're not just choosing a skincare product; you're choosing a new standard of skin health and beauty.
Experience the difference for yourself and unveil a complexion that radiates wellness and vitality.
For sensitive & allergy prone Skin
Anti Ageing & Pigmentation
For Rosacea & Hormonal Skin
For Combination & Oily Skin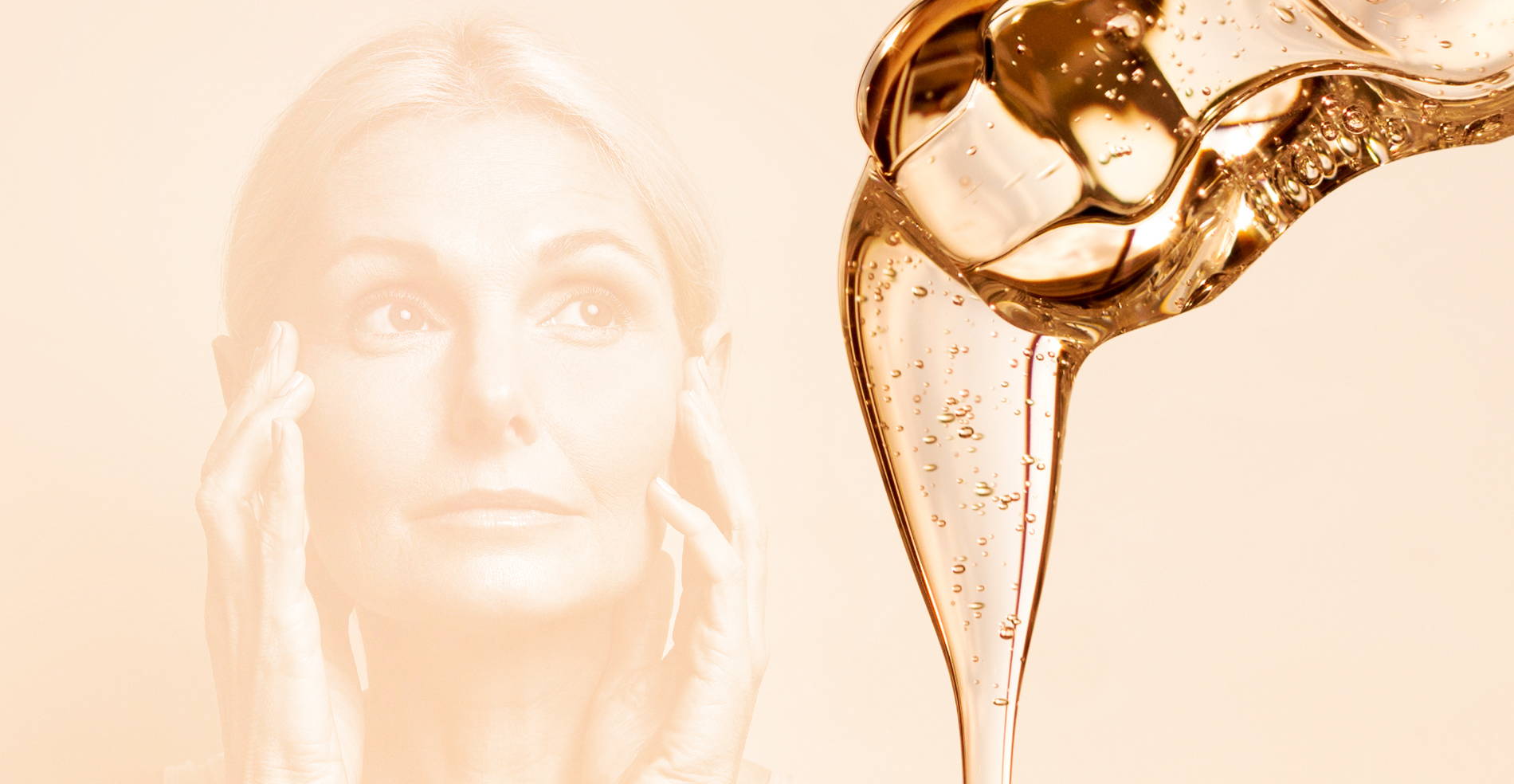 Why Facial Oils Should be a Key Part of your Skincare Routine...
Creams, gels and serums have been the main options in mainstream anti-ageing skincare for many years in beauty. However, the product format of a gel or cream isn't effective for 'anti-ageing'.
Most gels and creams contain synthetic chemicals, one of the most frequently used ingredients in other 'natural' brands is propylene glycol. Propylene glycol is used as a humectant and helps ingredients penetrate the skin and it enhances the texture of products, it makes them feel 'nourishing'.

Although other products would say that they use this in 'safe' amounts, why would you want to put something like that on and absorbed into your skin. The only benefit there is to this is for a product formulator, not to the end-user.
The other issue with Propylene Glycol is that it absorbs water, so when it's used in skincare it dehydrates the skin, even in formulas that claim to be hydrating.
Secondly, we need to look at molecule size, for a product to be anti-ageing, it needs to be absorbed into the skin at the deeper Hypodermis areas. Creams, gels and serums tend to have larger molecule size so they sit on the surface of the skin, this can make your skin feel good but, because it's not being absorbed it's not doing anything more than that.
You want the preventative or rejuvenating molecules to penetrate the skin and work on factors that will make a long-lasting difference to your skin: new cells, elastins, collagens and fibres all of which are much further into the dermis.
Alternatively, if your skin is worrying you and want to talk about it first, please get in touch.
You are welcome to fill in the form
and we will be in touch.